TRAINING AND PLACEMENT CELL " WE SHAPE THOSE WHO SHAPE THE WORLD"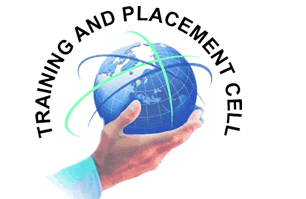 Training & Placement Officers :
Mr. Prakash Kumar
Mob : 8856914053 / 8956180611
Email : abhinavcampustpo@gmail.com
T & P Coordinators
Mr. Tamhane Mahesh (EE) 9011444043
Mr. Salunkhe S.K. (mech) 9503984301
Mr. Lagdive R.B. (Comp/IT) 9689975304
Abhinav has an independent Training & Placement Cell which organizes campus interviews for placements of the students in reputed organizations. An exposure to a good work culture in the beginning of the students' professional life guarantees success in all their endeavours.We at Training and Placement cell, provide our students with the best avenues to utilize their skills by helping them to find gainful employment with the best firms.
Our college has provided complete infrastructure for effective functioning of the cell. Training activities are organized throughout the year in an effort towards preparing the prospective students for the campus selection programmes.
The Cell keeps on inviting various industries and reputed firms for campus recruitment. The Cell is sensitized to function all through the year towards generating placement and training opportunities for the students. The Cell is headed by a Training & Placement Officer in charge and assisted by Student Placement Coordinators who lead a team of placement representatives from various courses of study.
The Training & Placement Cell ensures and takes care to provide the best arrangements and hospitality for the visiting company officials. Our students are successfully placed by following reputed multinational companies.