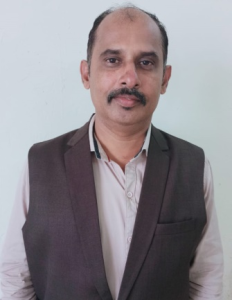 Mr. More Gunesh S.
HOD, M.Tech – Robotics
10 years experience
gunesh10@gmail.com
Robotics Automation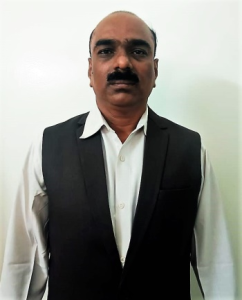 Mr. Patil Prashant  J.
Principal, P.h.D ( Mechanical – Heat Power ),ME(Mech)
25 years experience
Fluid Mechanics, Heat Transfer.
Mr. Dalvi Sagar A.
Asst. Professor, M.E.(Heat power)
8 years experience
sagardalvi20@gmail.com
Thermal Engg., Engg. Graphics, Manufacturing process.
Davale Anup A.
Asst. Professor, M-Tech
3 years experience
davaleanup@gmail.com
Advance Manufacturing Process, Drawing.
Vision
To achieve excellence in teaching, learning, research and transfer of technology and overall development of students.
Mission
Imparting quality education, looking after holistic development of students and conducting need-based research and extension.
Program Educational Objectives
PEO 1
Graduates should excel in engineering positions in industry and other organizations that emphasize design and implementation of engineering
systems and devices.
PEO 2
Graduates should excel in best post-graduate engineering institutes, acquiring advanced degrees in engineering and related disciplines.
PEO 3
Alumni should establish a successful career in an engineering-related field and adapt to changing technologies.
PEO 4
Graduates are expected to continue personal development through professional study and self-learning.
PEO 5
Graduates should be good citizens and cultured human beings, with full appreciation of the importance of professional, ethical and societal
responsibilities.
Program Outcomes At the end of the program the student will be able to:
PO 1 Apply the knowledge of mathematics, basic sciences, and mechanical engineering to the solution of complex engineering problems.
PO 2 Identify, formulate, research literature, and analyze complex mechanical engineering problems reaching substantiated conclusions.
PO 3 Design solutions for complex engineering problems and design mechanical system components that meet the specified needs.
PO 4 Use mechanical engineering research-based knowledge related to interpretation of data and provide valid conclusions.
PO 5 Create, select, and apply modern mechanical engineering and IT tools to complex engineering activities with an understanding of the limitations.
PO 6 Apply reasoning acquired by the mechanical engineering knowledge to assess societal and safety issues.
PO 7 Understand the impact of engineering solutions on the environment, and demonstrate the knowledge for sustainable development.
PO 8 Apply ethical principles and commit to professional ethics and responsibilities and norms of the engineering practice.
PO 9 Function effectively as an individual, and as a member or leader in diverse teams, and in multidisciplinary settings.
PO 10 Communicate effectively on complex engineering activities with the engineering community and with society at large.
PO 11 Understand the engineering and management principles and apply these to the multidisciplinary environments.
PO 12 Recognize the need for life-long learning in the broadest context of technological change. Program-Specific Outcomes (PSOs)
PSO 1 Make the students employable in engineering industries. PSO 2 Motivate the students for higher studies and research.
About Department
With the development of industrial changes the scope of mechanical engineering has been enlarged. The present age demands mechanical technocrats with capacity of innovation and adaptability in new technical environment. To serve this requirement we have established Mechanical Engineering Department with highly qualified and experienced staff with well equipped laboratories. This discipline has intake capacity of 30 students. The mechanical engineers can work in various specialized areas like Automobile Engineering, Bio engineering, Combustion and Propulsion, Design Methodologies, Fluid Machines, Heat Transfer, Dynamic System and Thermodynamics, Marine Engineering etc.